FOR IMMEDIATE RELEASE
Melbourne Church of Scientology Hosts a New Chapter of Foundation for a Drug-Free World
Volunteers launch a new drug prevention group to reach youth before the dealers do.
Kids need to know the truth about drugs, say a team of Scientologists who decided to provide this information to the community. While the Melbourne Church has been active in drug prevention for decades, these volunteers formed a new chapter of Foundation for a Drug-Free World whose Truth About Drugs program is used by nonprofits, community leaders, law enforcement, schools and churches throughout the world.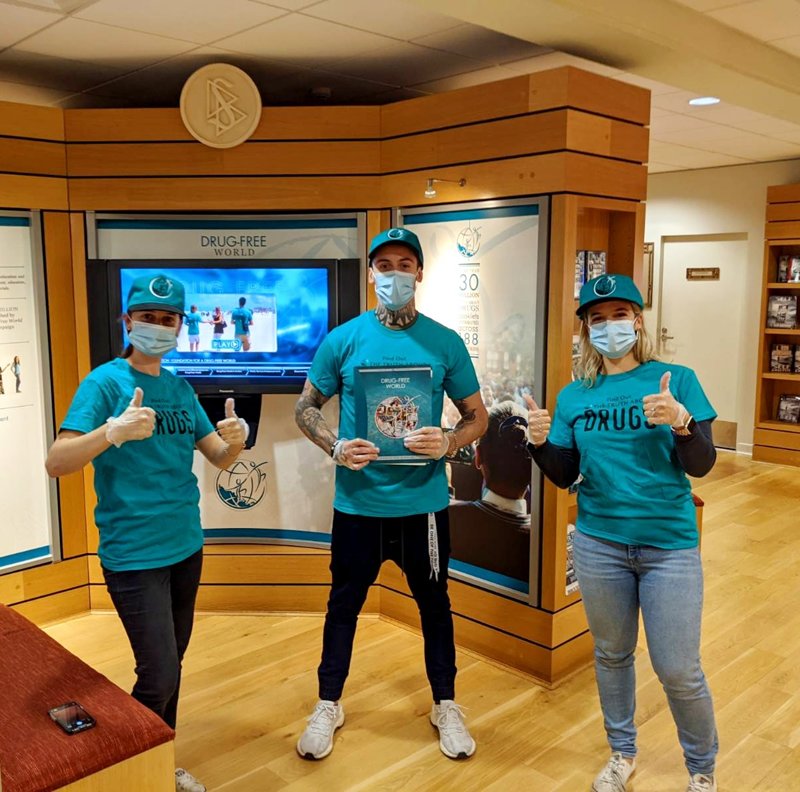 This year's World Drug Report shows that opioid use is 3.6 percent higher in Australia than the global average. It also found the use of amphetamines, especially methamphetamine, is increasing in the country and the use of MDMA or ecstasy is also a concern.
Knowing the effectiveness of the Truth About Drugs program, the volunteers stepped up to make a difference by opening a new chapter of the Foundation. They plan to meet with community groups to introduce them to the program and distribute drug education booklets. They will also be offering free drug prevention specialist training to anyone wishing to provide drug education to youth or any other at-risk segment of the population. The Melbourne Church of Scientology is making its facilities available for seminars and training sessions.
One police officer who trained on the Truth About Drugs program said, "I feel like a professional when I use these materials. I am able to raise awareness and educate people about how drugs will impact their lives. The booklets are very popular with both teachers and parents."
"It gave my kids real information and they were surprised what they didn't know as they read [the booklets]," said a teacher who implemented the program in her school. "They thought drugs only had short-term effects unless you got addicted and took a lot. They were surprised to learn that just one use could ruin the rest of your life."

Anyone wishing to arrange a training session should contact the Church of Scientology Melbourne at (03) 9654 8655 or stop by the Church at 231-251 Mount Alexander Road, Ascot Vale.
Foundation for a Drug-Free World is a volunteer-based organization. There are hundreds of groups internationally with many of them hosted by Churches of Scientology. The Church is its main sponsor, enabling the Foundation to provide this secular program and its materials free of charge to young people, parents, community leaders and drug educators worldwide.
According to the United Nations Office on Drugs and Crime: "For every dollar spent on prevention, at least ten can be saved in future health, social and crime costs."